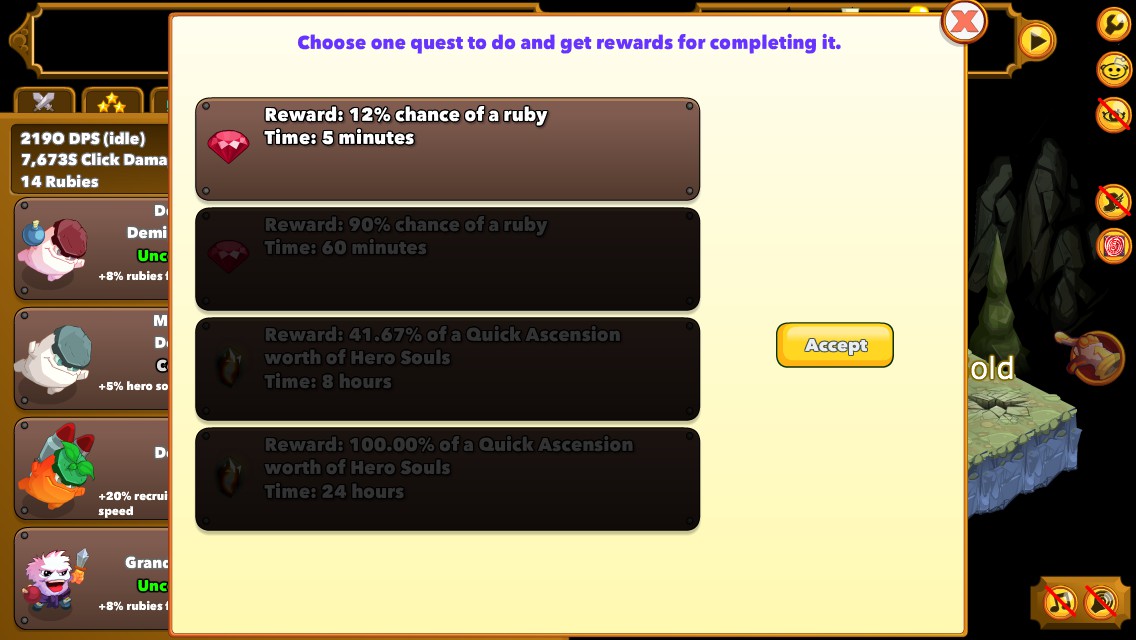 Clicker Heroes • Get a Mercenary to Level 10
I am attempting a new way to link images directly from Steam. Apologies if this fails to work or is displaying incorrectly.
I thought that I was still a while away from another Clicker Heroes achievement, on the basis that I really had to push for the five-minute quests achievement the other day, so this is a welcome surprise. I didn't even think to look what hero had reached Level 10, but there's no point delving too deep into questions one doesn't really care about, and just take the win for what it is.
In all honesty, I had envisioned a bit more of Tropico 5 today – and this achievement just fell out of when I was doing my morning whip-around of my clickers. With that in mind, I'll revisit El Presidente another day!