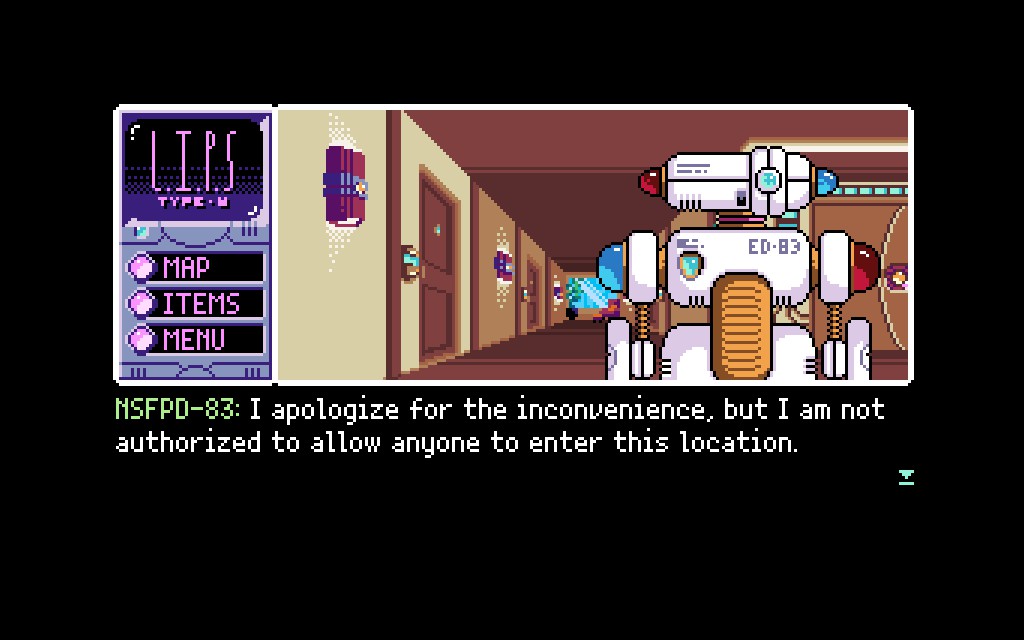 2064: Read Only Memories • Convince Lexi to help you with impressive speechcraft
As promised, a little more from cyberpunk San Francisco today, hot on the trail of a missing computer genius with his trusty robotic creation as a sidekick. The chapters themselves are a little longer than the prologue, which is fine because they are meaty – and the story itself is quite good in the context of cyberpunk, though I get the sense that 'futuristic' might be a better description for the world of 2064, as it doesn't quite drip with the same level of darkness that traditional cyberpunk literature does.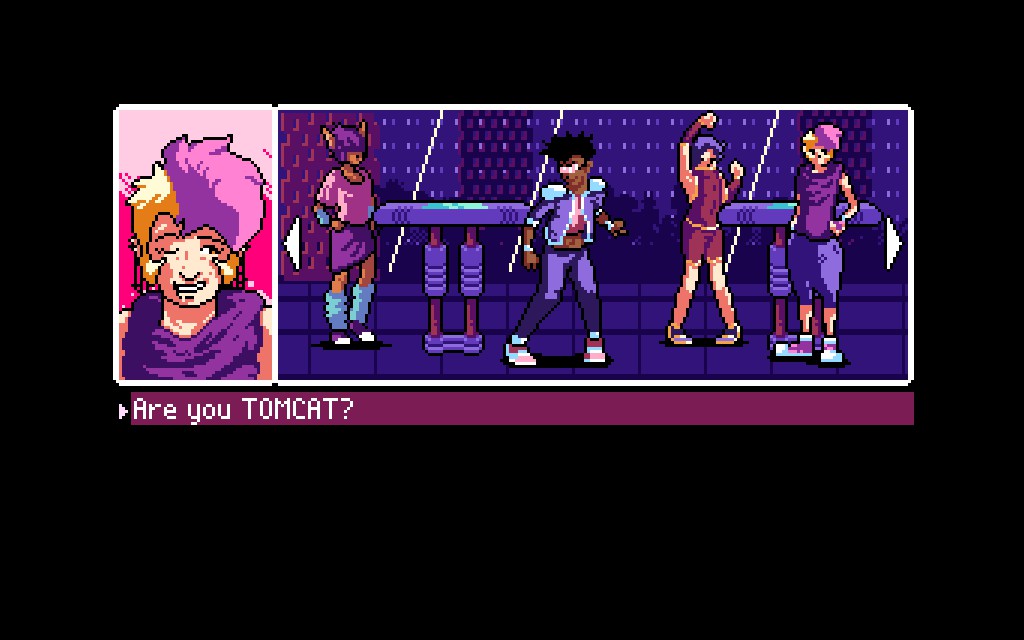 The locations in the game have opened up a little bit, now requiring a bit of navigation left-and-right – not that it's a particularly onerous addition, but it does mean that you need to examine all of the areas of a location to make sure that you try and fiddle with everything needed to progress the story. Today's achievement though was largely dialogue based, and is easily obtained if you put yourself in the shoes of the character and keep your answers thematic, then Lexi – an augment-enhanced detective with whom you have history – is easily 'won-over'.
This chapter seems to be largely about introducing characters themselves: TOMCAT, Jess, Lexi, and building the profile of others, or specifically, other: Turing. I don't know how I feel about the player-character being introduced into the world with pre-existing history with the NPCs, as it fails to make the story feel uniquely 'mine', but it's a minor quibble and I suppose it helps force an attachment to these characters quickly without needing to jump through any relationship-building hoops.
I'll keep going with this chapter tomorrow. Unlike my Xbox achievements, this is very much a grab-and-run approach with my achievements, meaning that I save and log-off as soon as I've made 'some' progress. I have been considering ways to pursue some of these slower-burn games as part of my 2018-19 challenge, and one of the ways I'm thinking about is going for game completion, perhaps monthly, as a way of getting stuck-into some of the longer games and being able to give a more thorough work-out and assessment of how they can be played with the same busy IRL environment. It continues to be food for thought.