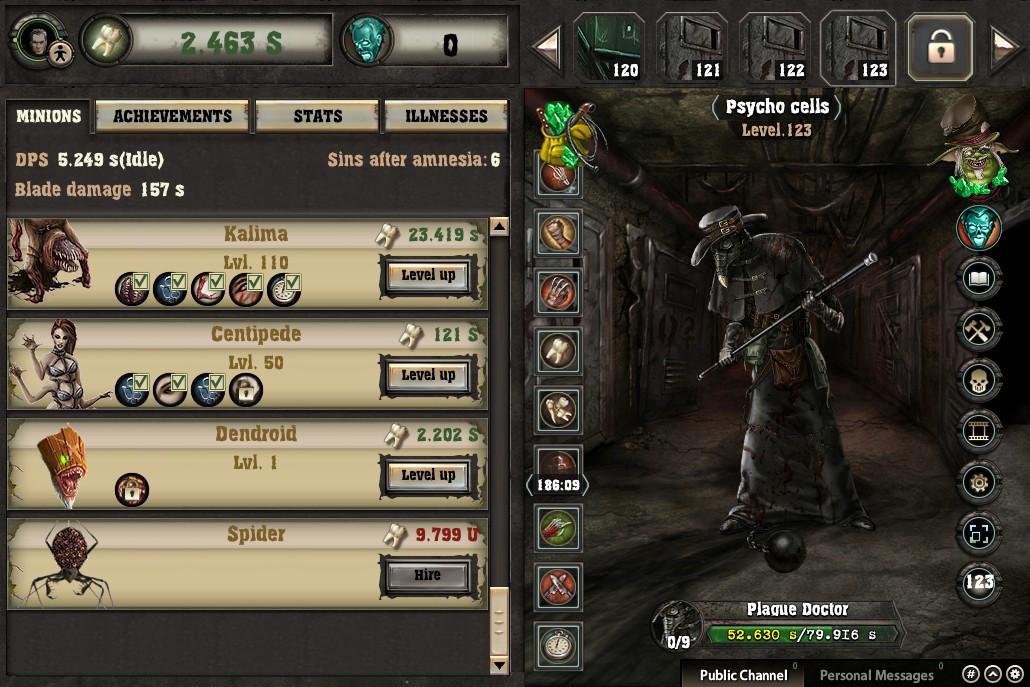 Insanity Clicker • Open 100 chests during all the playthrough
A little more clicker love today, but as it turns out, my pursuit of this achievement was way off. 'Opening a chest', it seems, has nothing to do with opening the suitcases that drop onto the screen at random intervals of play, but rather it relates to the defeat of a particular monster that is rotated through the enemy list with varying degrees of frequency.
Imagine my surprise.
The solution for this was dropping back a few levels and letting my … army? … smash through enemies quickly at around level 100 or so in order to rotate through to the 'chests' quicker and eventually unlock the achievement. Tracking the progress was easy enough via the statistics page (under 'kills') which makes sense when you work out what you're doing, but considering I had managed to get this far in ignorance is a special level of dumb.