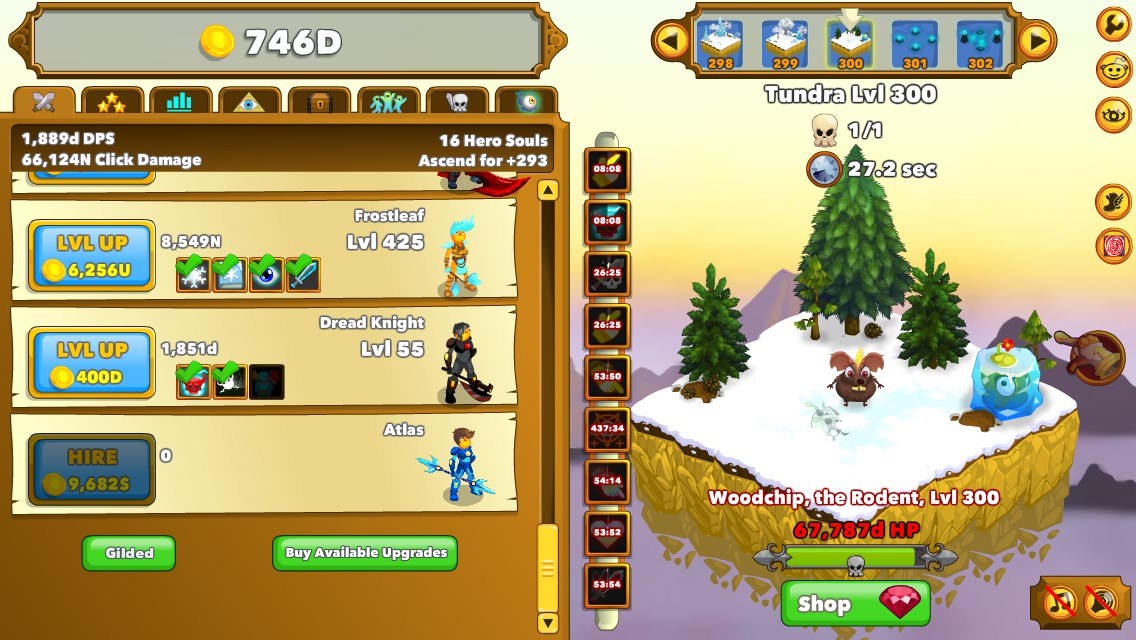 Clicker Heroes • Defeat Woodchip, the Rodent
Nothing particularly challenging here. Woodchip, a fairly benign-looking rat pops up at Level 300, and after cashing-in a whole heap of idle cash from overnight, it was more than enough to boost my heroes up enough to take him out.
And so, the journey continues.
From what I can tell, there looks to be a bounty achievement to win for every 100 levels, with zone progression achievements kicking-in after about level 1,000 and unlocking about every 200 zones thereafter. My progress is certainly not in the 100-zones-a-day level, but I'd like to clean-up all of the bounty achievements before I consider transcendence. I'll wait and see how I feel about the process at Level 1,000 before I make a decision about pushing on or cashing in for another achievement. As I've talked about before, there is something quite cathartic about cashing in your chips and starting again … just make sure you check achievement progress before you do so.
Tonight will be a very quick session on the Xbox along with the accompanying write-up. After a terrible night up with my daughter, I am just about ready for bed now – and it's three o'clock in the afternoon!