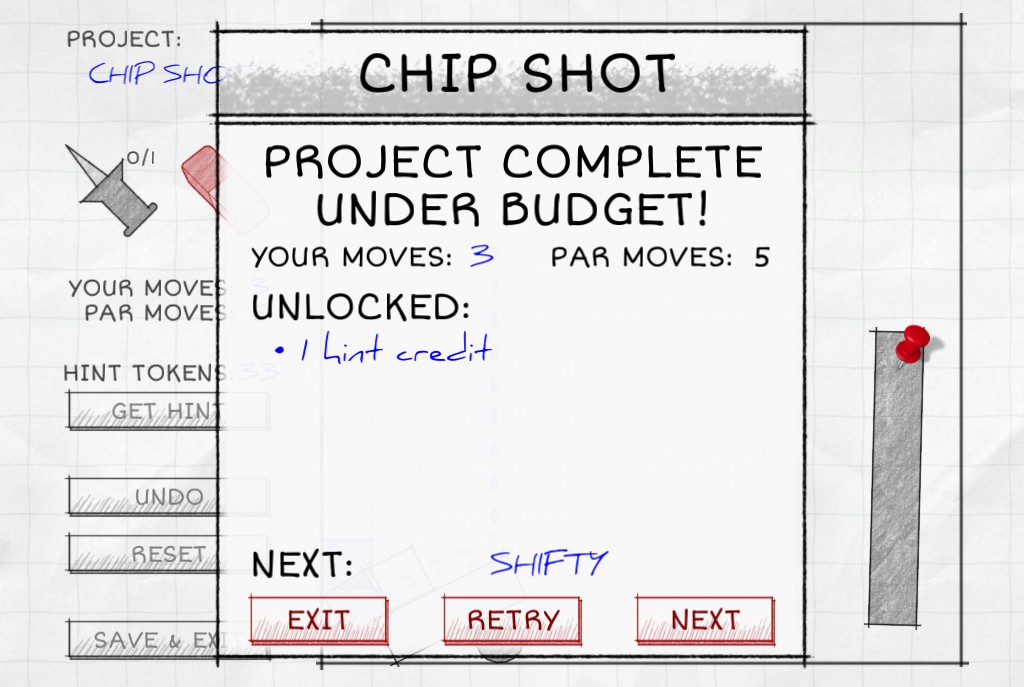 TransPlan • Complete 35 projects at or below par
I started a bit of a session on TransPlan yesterday looking for something to wind-down at the end of the day while watching the US incarnation of Shameless. I have to say, that this is quite a good little puzzler, in which you aim to get a coloured ball or a box into a specific location on the screen, using a variety of techniques such as an eraser or drawing pin. Yup – the tools of the gaming gods.
I was actually quite surprised to find that I'd completed 35 of the levels already. I suppose the first 5-10 levels are largely tutorial, and each part thereafter is designed to build on your knowledge of the techniques used to complete the level, so with a bit of trial-and-error, 35 is probably inevitable, but you would have to admit, on paper it seems like a good psychological barrier to overcome. From what I can tell from the achievement list, there is at least 70 levels to completion … but I also can see a group for 'master projects' as well … so whether they form part of those 70 levels or if they're something additional will remain to be seen.