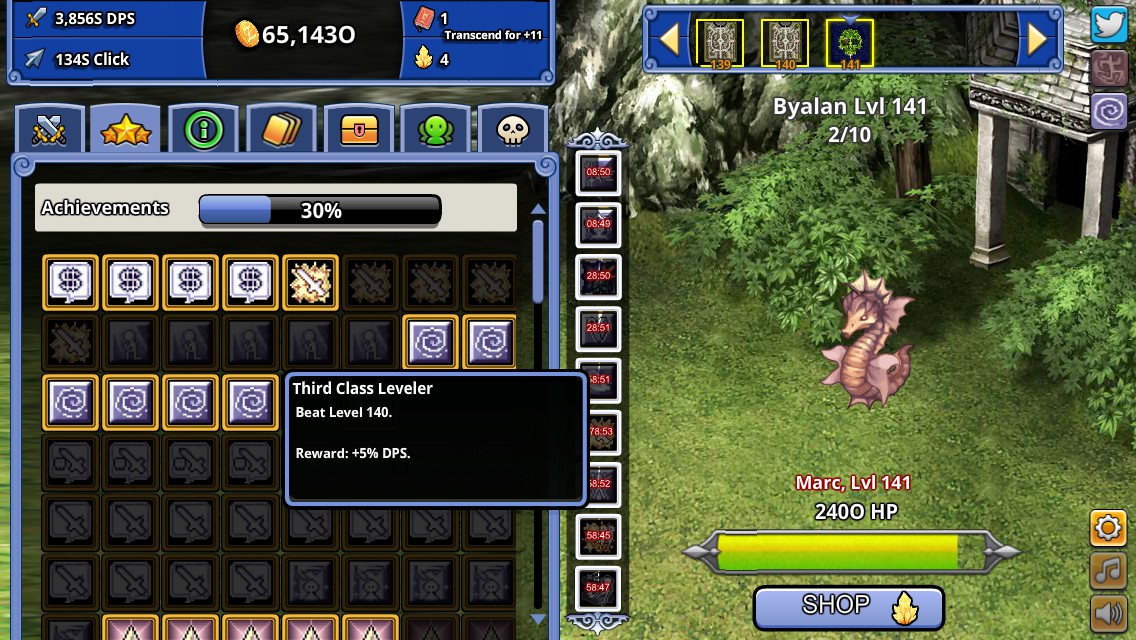 Ragnarok Clicker • Beat Level 140
I did it! I am finally back past the threshold that I stupidly fell short of last time, and am now rocketing past level 140! My idle gold collecting was still happening way too slow to make any serious progress on levelling up my heroes – or, more importantly, buying a new one. But some strategic thinking about my boosts – namely doubling up on my 2x DPS boost (assumedly making it 4x?) and clicking the hell out of the mouse got me across the line in the end.
Winner winner chicken dinner!
And so, now we grind for a bit longer. Much longer. There is literally an achievement for passing level 3,400 so I imagine we'll be here for a bit longer yet.
Click, click, click.