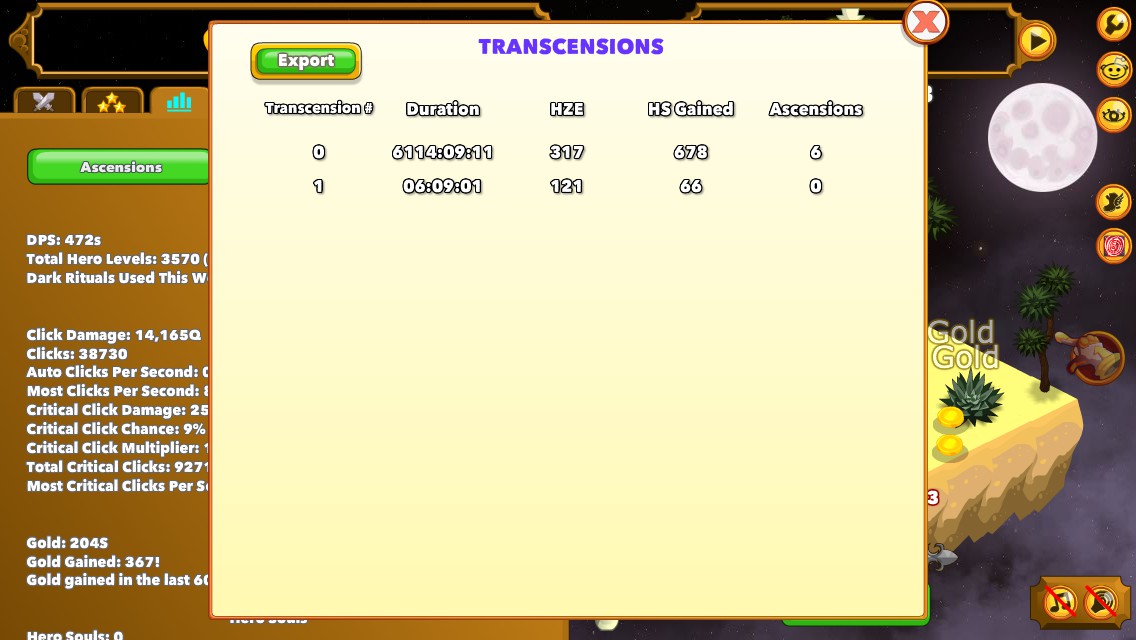 Clicker Heroes • Transcend 1 Time
And so, we now arrive on the other side of the transcension barrier. There seems to be quite a few achievements on offer post-transcension, though, admittedly, none of them look like 'quick wins'. Rather, the achievements are for completing anywhere between Zone 4,000 to 30,000 … so I don't know whether I jumped on this one too early, or whether there is some meta game that I'm supposed to know about to maximise my heroes' DPS, but either way, I've transcended and earned myself, at the very least, this achivement.
I'm sure I've mentioned before the excitement of 'starting again' when it comes to a good clicker, and for much of my lunchbreak, this is exactly what I felt as I retweaked my game to be able to cope with an ascension.
The only thing I'm confused about now is the use of mercenaries, because it looks like they have been locked-away as part of the transcension (requiring me to ascend like a normal person).
Perhaps a bit of a read of some internet guides are in order to get a bit of a handle on techniques will help me.