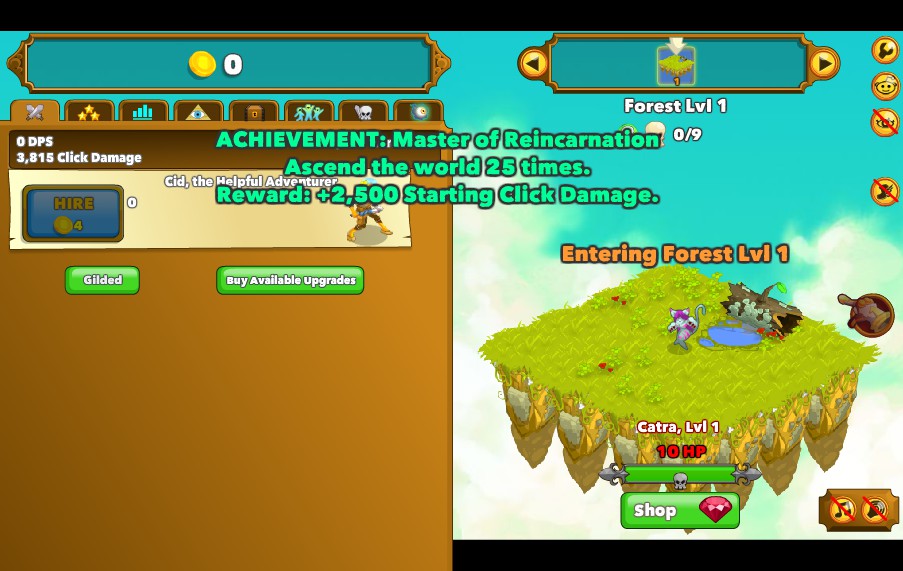 Clicker Heroes • Ascend the world 25 times
I have been running Clicker Heroes quietly in the background of my day job for a while now, but I actually reached two milestones today that I thought would be cause for a blog entry.
The first one is the titular achievement for ascending the world 25 times. I feel like that I've gotten into a good rhythm for ascending … capping out just before I get to the hero Atlas, and levelling up as many of my heroes as I can in pursuit of damage-boosting Hero Souls. The process is actually quite quick now, with my DPS letting me rapidly ascend levels to get to the higher-yielding boss battles that let me get Amenhotep to Level 150 and buy the ascension. All-in-all, a twenty minute job … and that's if I'm not paying attention.
Which leads me to my second achievement …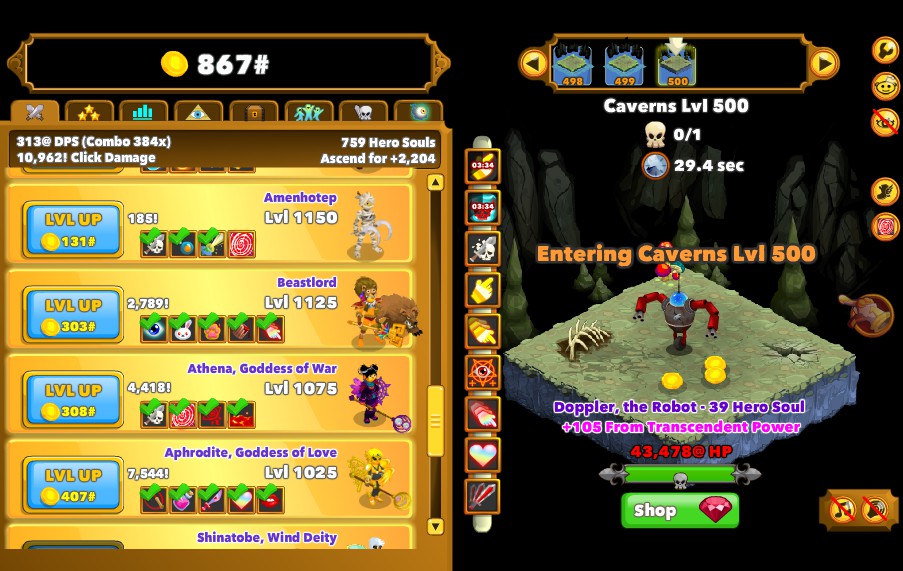 Killing Doppler, the Robot. In reality, it's the achievement for hitting Level 500 … which I set as my psychological benchmark for this latest ascension. It actually took me a couple of days to balance out my boosts and my DPS to be able to smash through it, but as the climb edged closer to 500, I sensed that it would be an easy fight once I got there. Sure enough, by the time I confronted Doppler, it was a few clicks and he was gone.
That was enough for that ascension so I've reset and I'm back on the path towards my next achievement. From what I can tell, the next achievement on my journey should fall around Level 600, but the climb to 500 in this latest round leads me to believe that the next 100 levels might take a little bit longer than one would suggest.
Still, sitting around lamenting the effort results in no progress on the journey. Onward and upward.
Click, click, click.