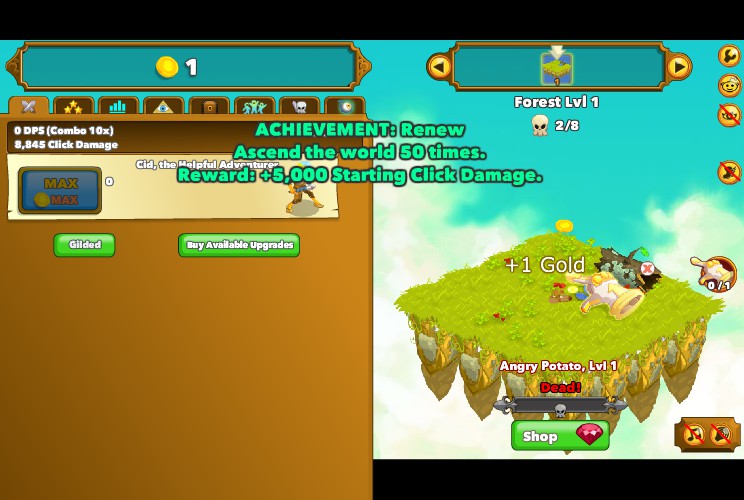 Clicker Heroes • Ascend the world 50 times
Wow, those screenshots are really fuzzy … but they are at least some small recognition of a fairly solid achievement in my Clicker career. Fifty ascensions in Clicker Heroes … I feel like I've graduated from 'amateur' to at least 'second-pick draftee' … but it's probably a bit hard to gauge without a rarity meter.
If anything, the fact that I was halfway to this goal about two weeks ago should give some indication as to the dedication I've put in to this achievement, and while it's probably not the hardest thing in the world – I do feel like it pretty much symbolises the achievement hunting journey. The sacrifice of not earning other achievements – the dedication of even turning the computer on and using its power to run this particular game in Steam … it's all fairly benign stuff – and, to be honest, it doesn't do a lot for dispelling the image of an overweight nerd getting excited about ridiculous online goals – but it's what makes achievement hunting fun … and I'll assume that, because you're reading a gaming blog setup to talk about my pursuit of achievements, that you're not all together disinterested yourself!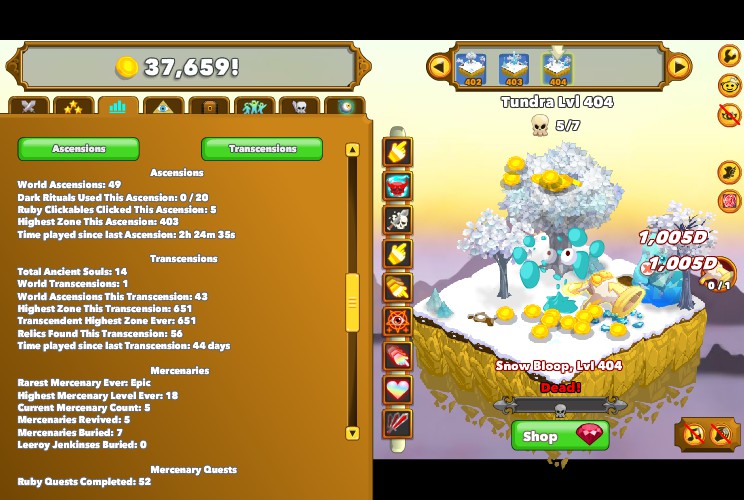 I'd like to spend a bit more time pursuing my other clicker progress, but I've found that they just don't 'grab' as well as Clicker Heroes. Sure, Ragnarok Clicker is pretty much a Clicker Heroes clone … but I suspect that a lengthy lead-time and understanding of the latter has gone a long way towards my advancement in one title over the other.
Now … if only I could hurry up the arrival of Clicker Heroes 2 …