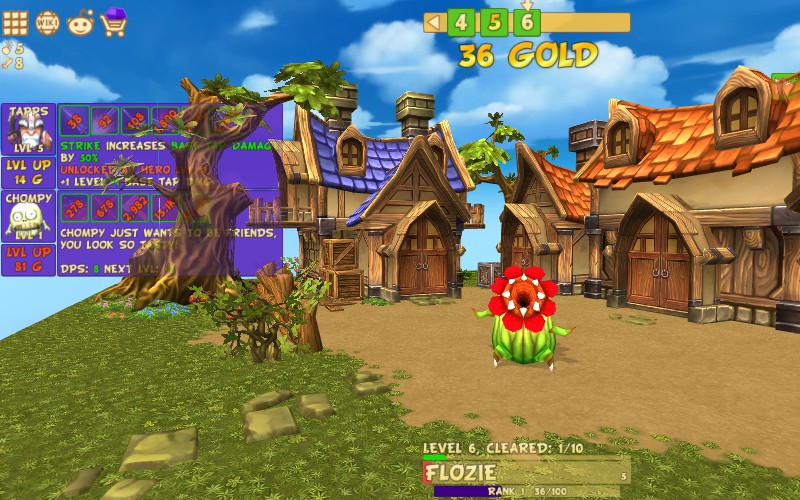 Tap Tap Infinity • Tap 1,000 times
Oh no. I found a new clicker! And it's not half bad! Actually, that's probably a lie … it is half bad, but not altogether unplayable. It's only early days so far, but this is essentially a bunch of different 3D models applied to the clicker formula.
The first few levels demand that you click, rather than rely on DPS heroes, which is frustrating when you really just want to set-and-forget. It's likely that this approach contributed to me getting the 1,000 clicks in a day.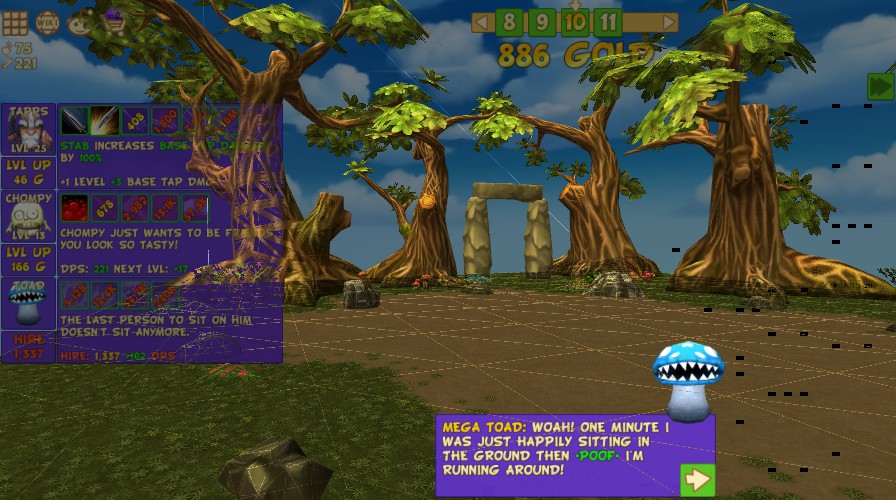 The game itself has an awful lot of graphical glitches. The overlay gets hidden behind environment assets, for example (see the tree and the UI on the left hand side in the image), and it's not uncommon for screen tears and erratic black lines to fill the screen.
It's certainly no Clicker Heroes or Ragnarok Clicker, but it's another one to add to the circulation. Nothing 'breaks', but it's less-than-polished, which is fine considering you get this achievement-laden broken clicker for the delicious cost of $0.
And $0 is my favourite price.