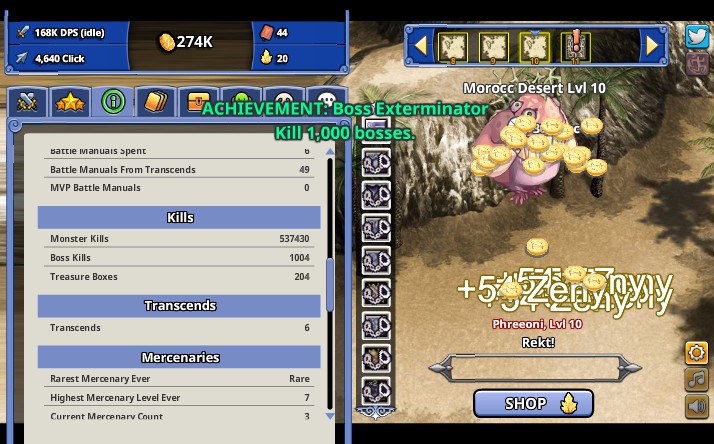 Ragnarok Clicker • Kill 1,000 MVP Bosses
Well, even I'll admit that I didn't think I'd be advancing my clicker career quite that quickly, but having sated my Clicker Heroes appetite, I logged into Ragnarok Clicker to see what I could do in terms of progress today, and sure enough, there was a few easy-picking achievements to grab, and so, being the weak-willed man that I am, with no sense of self-control – I lashed out and grabbed them!
This one was for killing 1,000 bosses, which are essentially the bad guys that appear every five levels in the game. And every other clicker game for that matter. Only this time, I get an achievement for killing 1,000 of them. Sure, it's no 'ascend 50 times', but I thought it was a nice little milestone worthy of celebrating during an otherwise 'clicky' sort of day!